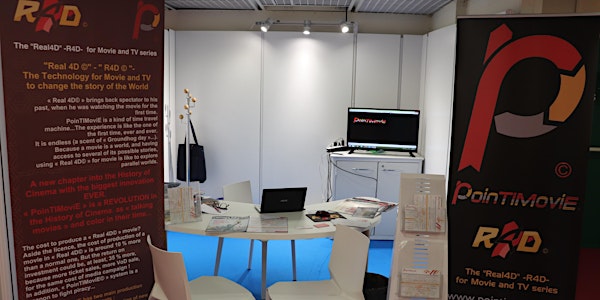 Animation Day in Cannes Networking
Location
Pointimovie booth Palais -1 22.07
palais des festivals
1 Boulevard de la Croisette, 06400 Cannes
06400 Cannes
France
Description

You are cordially invited to our networking reception of
Animation Day in Cannes 2018
May 16th 12:00 - 14:00
Palais - 1 Pointimovie booth 22.07
Sorry we had to reschedule from the boat location due to bad weather forecast.
1. Welcome and introduction words by Laurie Gordon (Montreal International Film Festival) and Bruno Chatelin (filmfestivals.com)

2. Animation Financing conversation: What's the Catch Whats the Difference?
From grassroots to government institutions, the art of film financing is personal and strategic. ADIC presents this lively panel on the various financial models from the UK, Nordic countries. This is an open discussion encouraging audience participation.
Panelists: Sally Griffith (Director of Cinema at Chapter (Cardiff) and BFI Film Hub Wales) and Peter Vähäkylä of Finn Animation and other surprise guests moderated by Laurie Gordon director of Animaze Montreal International Animation Festival.
A few other unformal presentations and focuses with interaction from the audience.
3. Animation that Matters Award to Yellow Submarine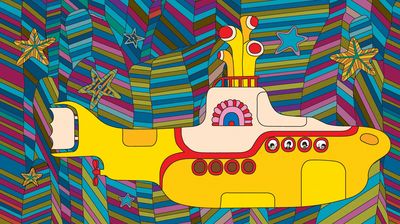 A strong element in our DNA was the desire to focus on films that matter. Our panels have been focused each past years on this question 'will animation save our world"? This film gives us a g=few answers: All you need is love...
In 2016 we presented BILAL by Ayman Jamal from Barajoun Entertainment (Dubai) the first Animation that Matters Award. www.bilalmovie.com
In 2017 we delivered three Animation that Matter Awards to Iqbal by Michel Fuzellier and Babak Payami, Junod by Shinichiro Kimura, Release from from Heaven by Ali Noori Oskouei.
These prizes recognise the positive values and messages in movies that matter and make us grow as human beeings. The inspiration came to Bruno Chatelin from his Columbia TriStar days (Sony) when David Puttnam initiated that catch line for the Studio he was running.

Yonathan Parienti (Horyou.com CEO) , Laurie Gordon (Founder of Montreal International Animation Film Festival co founder of and Animation Day in Cannes) and Bruno Chatelin (founder of filmfestivals.com and Animation Day in Cannes) will remit the prizes
The accolade will be remitted for the film to Gerald Potterton on the occasion of the 50th anniversary of the film release.
4. Best of Fests Accolade to Loving Vincent by Dorota Kobiela, Hugh Welchman



Last year's accolades went to My life as Zucchini by Claude Barras and Seoul Station by Yeon Sang-ho
The "ADIC Accolades" 'are paintings designed specifically for each film by french Artist PAB
Check the video channels:



Share this event on Facebook and Twitter.

We hope you can make it!

Cheers,
filmfestivals.com and Animaze Montreal International Animation Film Festival