MOTHERS IN ART Sunday May 23th. 7pm UK/ 8pm CET.
About this event
What comes to mind when you hear the word Mother?
What comes to mind when you listen to a song about Mother ?
On Sunday 23rd May 7-8.30 pm UK, 8-9.30 pm CET
We will be diving into MOTHER in WORDS and SONG
We are so thrilled to be joined by Hannah Khalil, Suzanne Burden, Samantha Price, Claire Galmiche, Nye Conant and Isabelle Townsend as we share words, poetry and songs to celebrate all things Mother.
Life begins with a MOTHER. Let's aknowledge the power of mothering whilst we listen to words and songs and write our own words about Mothers.
Recording available of the two previous events of MOTHER EARTH and MOTHER in ART.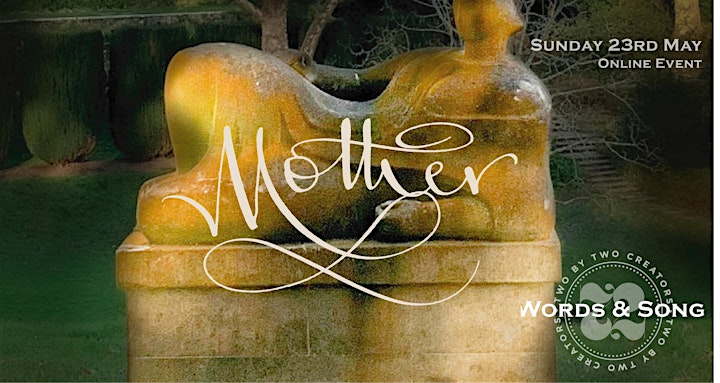 CONNECTING CREATIVELY
There will be a creative element for those who wish to engage creatively, and express what resonates whilst listening. You will be sent a 'Creative Kit' which you will be able to download; this will include original artworks as templates, illustrations and designs.
At the end of each session, there will be an opportunity for you to engage with our speakers, with your own questions and thoughts.
We are looking forward to you joining us and sharing ALL THINGS MOTHER.
Helene, Simone & Kathy
In connection with Satish Kumar, Carol Ferris , Alexandra Lawrence, Thomas Bendix, Samantha Price, Suzanne Burden, Claire Galmiche, Nye Conant, Isabelle Townsend.

L to R: Nye Conant, Samantha Price, Hannah Khalil.

L to R: Claire Galmiche, Suzanne Burden, Isabelle Townsend.

L to R: Helene Bendix, Kathy Miller, Simone Bendix.
Duration of the live event is 90 minutes via Zoom .If you have never been on zoom before or you are unsure of the settings, watch this fim we made for you: zooming with two by two .