Agile Tour Tunis 2014

Wednesday, December 17, 2014 from 9:00 AM to 5:00 PM (CET)
Event Details
L'Agile Tour Tunis 2014, sous le thème : «L'agilité selon les cultures», est une occasion unique de rencontrer des utilisateurs et des experts étrangers et tunisiens des méthodes agiles. Ils définiront ainsi les manières d'aborder l'agilité et démontreront comment cette dernière peut être considérée comme une solution aux enjeux de projets où la pression tant en terme d'exigence client, de délai et de qualité est toujours croissante.
Depuis 6 ans, l'Agile Tour est le premier événement sur l'Agilité au monde en termes d'affluence, Agile  a passé, en 2013, par plus de 75 villes entre octobre et décembre, Tunis y compris pour la deuxième fois dans les locaux d'ESPRIT.
Cet évènement à résonance mondiale alliant convivialité et proximité continue sa lancée en 2014 pour amplifier cette nouvelle forme de communication, appelée Communication Massive.
L'Agile Tour Tunis 2014 vise un public étendu souhaitant découvrir ou approfondir leurs connaissances des méthodes agiles et leurs apports tant au niveau entrepreneuriale que sociétal. Que vous soyez chef d'entreprise, manager, chef de projet, responsable produit, formateur, vous y trouverez certainement un intérêt.
L'évènement sera placé en résumé sous le signe de l'innovation et de l'interactivité.  Les retours d'expérience, les « serious game » et les ateliers formeront le cœur de la journée.
When & Where

ESPRIT
Zone industrielle Chotrana II - Pôle Technologique - El Gazala
Ariana


Wednesday, December 17, 2014 from 9:00 AM to 5:00 PM (CET)
Add to my calendar
Organizer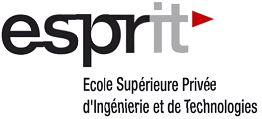 ESPRIT  est créée en 2003 à l'initiative d'un groupe d'universitaires ayant conduit de nombreux projets dans l'enseignement supérieur tunisien, et dans l'enseignement supérieur technique en particulier. Elle est désormais un acteur majeur de la formation des ingénieurs en Tunisie. Elle compte près de 4000 étudiants répartis entre quatre filières : informatique, télécommunications, électromécanique et génie civil. Toutes ces filières sont accréditées par le ministère de l'enseignement supérieur et de la recherche scientifique, et délivrent le Diplôme National d'Ingénieur (DNI).