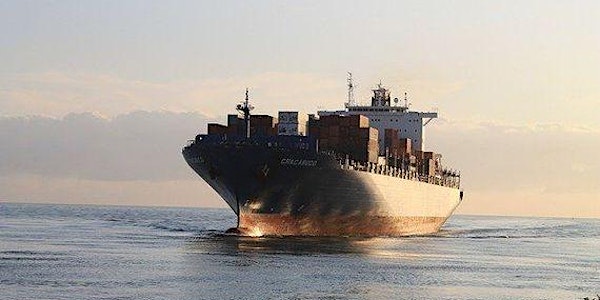 Accelerating green transition in shipping: a French Norwegian perspective
Join us for a conversation about green shipping.
About this event
In today's world, more than 80% of world cargo is currently carried by sea. Although the shipping industry succeeded in reducing its emissions from 2008 to 2012, it is still responsible for 3% of global greenhouse. As volume of international trades are not expected to lower in the coming years, emissions are projected to increase up to 130% of 2008 emissions by 2050 (according to the latest International Maritime Organization report).
As a consequence, the latest IMO meeting led Member States to agree to reduce carbon intensity from ships by 2% every year between 2023 and 2026. Yet a 6-7% annual reduction would still be necessary to be compatible with a 1.5°C global warming limit. IMO commitments are indeed key as shipping emissions were excluded from the Paris Agreement in 2015 due to the difficulty to allocate those emissions to individual countries. Hence the importance of IMO meetings as the regulation in this sector totally depends on IMO commitments.
In the wake of these commitments, companies will have to be more and more innovative in the coming years and implement new technologies. Today's investments are all the more important for the 2050 and 2100 decarbonation targets that a vessel has a lifespan of 25-30 years. Time is therefore of the essence.
The present event will allow the participants to take stock on where we are today and to interact on two main topics :
1- Opportunities and challenges of Green shipping ;
2- Innovation in Green marine mobility.
Schedule
Welcome address HE Pierre-Mathieu Duhamel, French Ambassador to Norway
I. Setting the scene : Opportunities & challenges of Green shipping.
Mr Harald SOLBERG, CEO, THE NORWEGIAN SHIPOWNERS ASSOCIATION
Mr. Jean-Emmanuel SAUVEE, President, ARMATEURS DE FRANCE
Mr Kamil BEFFA, Deputy CEO, LOUIS DREYFUS ARMATEURS
Mr. Frédéric RAVILLY, Head of greenship projects, ATLANPOLE / PÔLE MER BRETAGNE ATLANTIQUE
II. Innovation in Green marine mobility : 3 case studies.
The role of the Ammonia value chain in a hydrogen economy: which impact on green shipping?
Mr. Magnus ANKARSTRAND, Head of Clean Ammonia, YARA
Cruising green : a Norwegian – French venture.
Mr Mathieu PETITEAU, Newbuilding Director, PONANT
Far-Wind Energy . Delivered – A breakthrough project
Mr Arnaud POITOU, President, FARWIND Energy
Q & A session
Conclusion & wrapping up