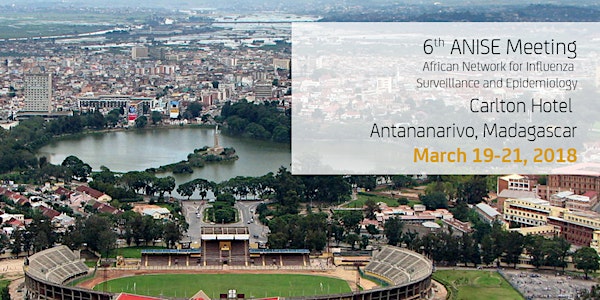 6ème meeting du Réseau Africain de Surveillance de la Grippe (ANISE)
Location
Hotel Carlton Madagascar
Rue Pierre Stibbe- Anosy 959
Antananarivo, 101
Description
The last ANISE Meeting was held in 2016 in Kigali, Rwanda, with the theme "Influenza in Africa: from data to disease prevention". The meeting was attended by more than 100 people from over 25 African nations.
The 6th ANISE meeting will be hosted by Madagascar from 19-21 March 2018 in Antananarivo, Hotel Carlton. We expect this meeting will bring virologist, public health specialists and epidemiologist, not only from mainland Africa, but also from Islands of the Indian Ocean and from other part of the world (USA, Europe, New Caledonia) region of Africa including Islands from the Indian Ocean.
In addition, this 6th Meeting will be an opportunity for all members to discuss the ANISE charter, the future of the network and elect the executive board.
Please, remember to register for abstract submission or if you want to attend the meeting. Shall you need more information regarding the meeting and registration, visit the ANISE website (http://www.anise-network.org) or contact the organizing committee (anise [at] anise-network.org).