Description
Is it possible at all to have high energy in cold season? Feel good & inspired? Enjoy everything that life has to offer? ...
Cold season is a challenging time for staying in top form. Many of us suffer from low energy, bad mood, weight gain, lethargy... We see the onset of "bad habits" and feelings of guilt, we catch colds and can't wait for spring to come back...
In this workshop you will find out how both cold season and our choices (sometime unconscious) create the conditions from which we suffer , and more importantly, what's needed to overcome them once and for all.
After the workshop you will walk out with:
- 5 clear & practical strategies to increase your energy, manage weight and boost your immunity during the cold season
- Personalized "feel-good" lifestyle plan for the cold season
- A number of tips, tricks and resources you can investigate on your own after the workshop
- Energy / immunity-boosting recipes & physical practice
---
About the Speaker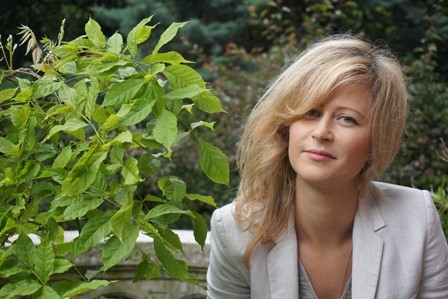 Larissa Pekanova is a certified Integrative Nutrition Health Coach and corporate wellness consultant. Her mission is to empower her Clients to use challenging health & life situations as a springboard to become healthier, more confident and happier. Using holistic health coaching technics (nutrition, sport, stress-management, life coaching), Larissa helps her clients prevent burnout, beat chronic fatigue, eliminate digestive, weight and sleeping issues, take control over mood swings and lack of motivation... creating sustainable healthy lifestyle without pain, pressure or deprivation.
More information: http://waytobalance.org