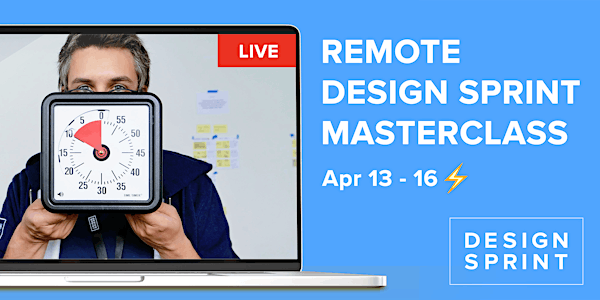 4 -day Remote Design Sprint Masterclass with certificate Design Sprint Ltd
LIVE online course over 4 x 3 hours to get confident at facilitating Design Sprints and learn how to integrate them into your organization
Refund Policy
Contact the organizer to request a refund.
About this event
⚡️ LIVE interaction and a lot of fun!
⚡️ Small group
⚡️ A real Remote Design Sprint based on a real case
⚡️ The most up to date version of the Sprint
- -
What's the best way to learn all about Design Sprint? – Certainly to organize one. However, setting up such a workshop requires a certain level of expertise. It's best to be sure of the process before asking your team to book 5 days.
This is the purpose of this condensed Masterclass. Steph Cruchon, the Sprintmaster, will present in detail all the steps of the workshop and will share his secrets with you.
At the end of this training, you will be able to facilitate your Sprints, to recruit the ideal team, and to know everything about the tools we are using in our remote workshops.
- -
SCHEDULE
4 days (12:00 to 15:00 EDT // 18 to 21:00 CEST )
Schedule fits the timezones of North & South America , Europe and Africa.
This is not a video or e-learning, but a highly interactive and personal live experience. We will work together, in a small group, on a real complete mini-sprint challenge entirely remotely using Zoom, Mural and Miro.
Day 1 (Apr 13): Preparation of the Sprint, defining the Challenge, Prioritization, mapping
Day 2 (Apr 14) : Lightning demos, ideation process (sketching)
Day 3 (Apr 15): Decision-making process, Prototyping
Day 4 (Apr 16): User tests
During these 4 intense and very practical half-days, you will experience a compact version of Google's Design Sprint methodology, focused on a targeted challenge. We will work together via videoconferencing and virtual whiteboards (Mural or Miro).
This four-day, advanced certification training course integrates the practical application of prototyping and user testing.
WHAT YOU WILL GET
Masterclass Certificate
Remote Design Sprint Template for MURAL and MIRO
Replay of the Masterclass (for personal use only)
Slides of the training (for personal use only)
30 min non-mandatory Q/A at the end of each day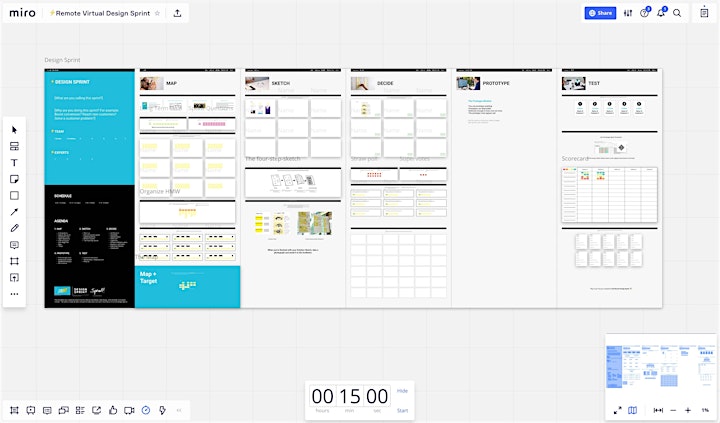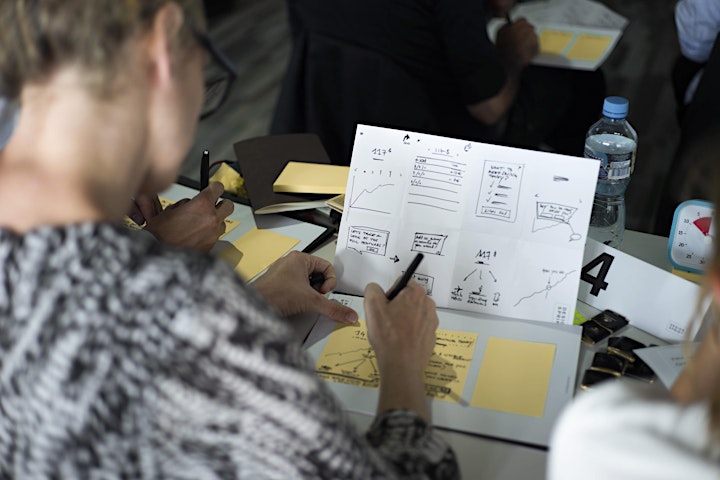 DISCOVER HOW TO :
Facilitate a remote workshop with Zoom, Mural, Miro
Run fully Remote or Hybrid Design Sprints
Facilitate a 5-day workshop with our Remote Design Sprint Canvas for MURAL
Sketch creative solutions with confidence, even if you're not a designer
Make important decisions without unnecessary debate
The basics of Prototyping
Conducting User Tests in a professional manner
Integrating Design Sprint into your company
Compose your own workshops inspired by Design Sprint
TARGET PUBLIC
Innovation managers
Designers (UX, Design Thinking)
Project managers, Product owners
HR managers
Team leaders
Consultants
Developers and engineers
Academics
Anyone wishing to increase their impact on key projects
ADVANCED CONTENTS (on request)
Facilitation tips & tricks
Hacks and methods not appearing in Jake Knapp's book (Google)
The Design Sprint Quarter
How to sell the Design Sprint to your boss or a client
- -
FUNDING
All our courses can benefit from financial support for Swiss companies that are currently available at https://www.formationcontinue.swiss/.
If you have been strongly impacted by Covid, are a student or a freelancer please reach out to us at contact@design-sprint.com and we'll find a way to make this training affordable to you.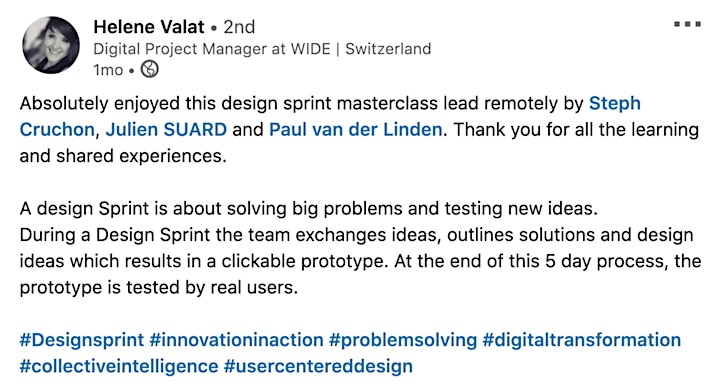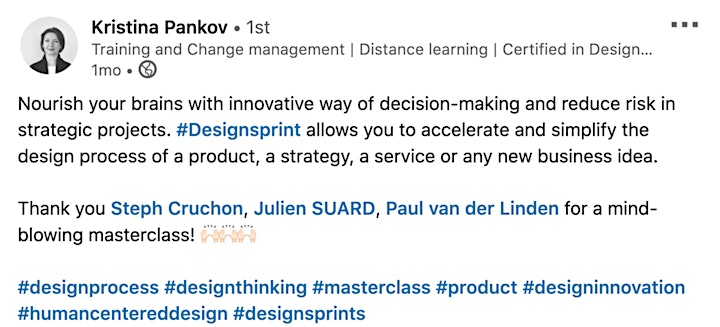 MATERIAL
- Participants must be equipped with recent computers
- Google Chrome Browser
- Zoom videoconference
- Good headphones / earphones and microphones
If you can't attend this training but would like to be notified of the next ones, please register here https://design-sprint.com/trainings/
* * *
ABOUT US
Design Sprint Ltd are pioneers in Europe of Design Sprint, a methodology originally developed at Google Ventures. Our clients in Switzerland, France, and around the world come from a variety of industries challenging their services, digital and physical products: banks, insurance companies, healthcare institutions, health tech start-ups, energy, government, and public authorities. We work regularly with Jake Knapp, the creator of the methodology at Google.
Steph Cruchon, expert facilitator and Sprintmaster, will guide you through this process with hands-on exercices and will answer all your questions about the implementation of Design Sprint in your organization.
TRAINER
Steph Cruchon CEO, Designer, Facilitator, Lecturer and Innovation expert. He is the founder of Design Sprint Ltd with more than 15 years of experience in product design, and services. Steph is one of the pioneers of the Design Sprint methodology in Europe and its main evangelist in Switzerland. He is author of "The Design Sprint Quarter", a three-months strategy for transforming promising ideas into viable products.He helps startups and companies to rethink their working habits and to turn their promising ideas into products and services. Steph has personally run full-week Sprints with more than 60 companies across various industries (Swiss Re, Autodesk, Swissquote bank, l'Oréal, Climeworks, Kudelski, and others) to conceive and fast prototype their services, strategies and products.
He runs design sprints in both French and English.
Questions? contact@design-sprint.com