30 DAY CHALLENGE - QUIZ & Videos: Black life in France the 1600's til now!
Commemorate France being the FIRST country to declare enslavement is a crime against humanity. Discover the history of Black Life in France
About this event
Commemorate
May 10, 2001 the French parliament and president Jacques Chirac declared:
* the Transatlantic enslavement was a crime against humanity
* a national day of memory in honor of the second abolition of enslavement
ENJOY each day for 30 days, 15 minutes of curated Videos and Text.
and a quiz.
You can start or finish or both with a quiz to measure your knowledge.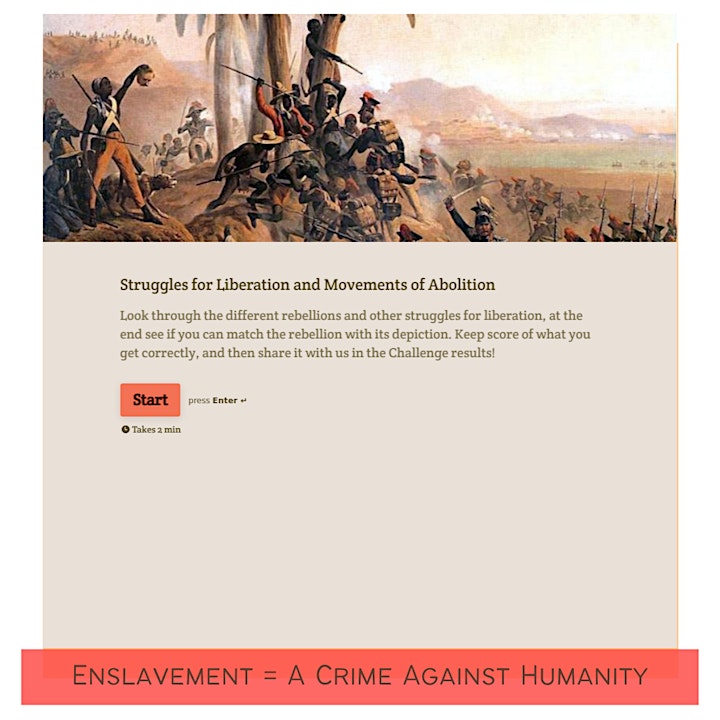 We have designed this challenge to inspire, instruct, and engage.
DISCOVER
France's history surrounding enslavement and abolition.
The story of the Black General who defeated Napoleon's army
VIrtual tours of the French museums on enslavement.
Learn about the statues in French cities to Black sheroes and heroes.
Stories of enslavement, Rebellion and aboliton in the former French colonies in Indochina, the Caribbean and Africa.
French Caribbean music: Kassav, zouk, gwo ka and more. French African music: Salif Keita, Brice Wassy and Manu dibango.
12 key Key French thinkers on Racism, Colonialism and decolonisation: Frantz Fanon, Léopold Senghor, Maryse Condé, Ho Chi Minh.
a retrospection of the seminal exhibition le Modèle Noir. the most attended exhibiton the Paris Musée d'Orsay has ever hosted.
a review of French civil rights organizations since la Negritude of the 1930's.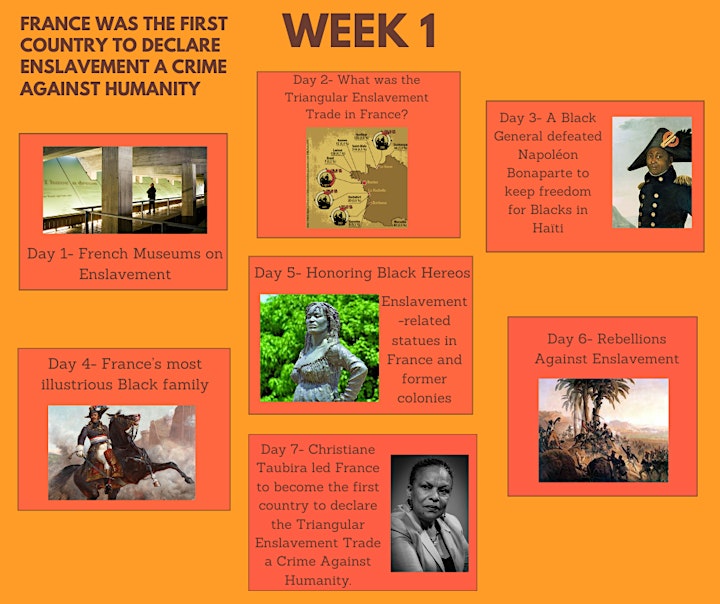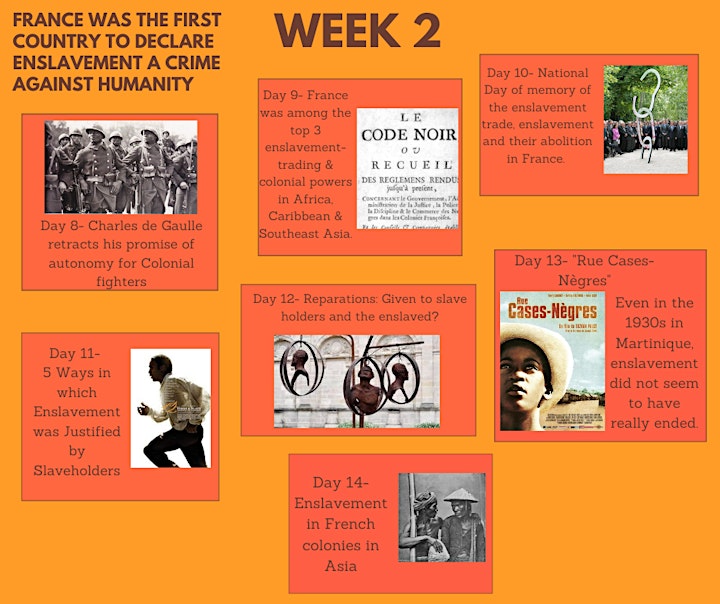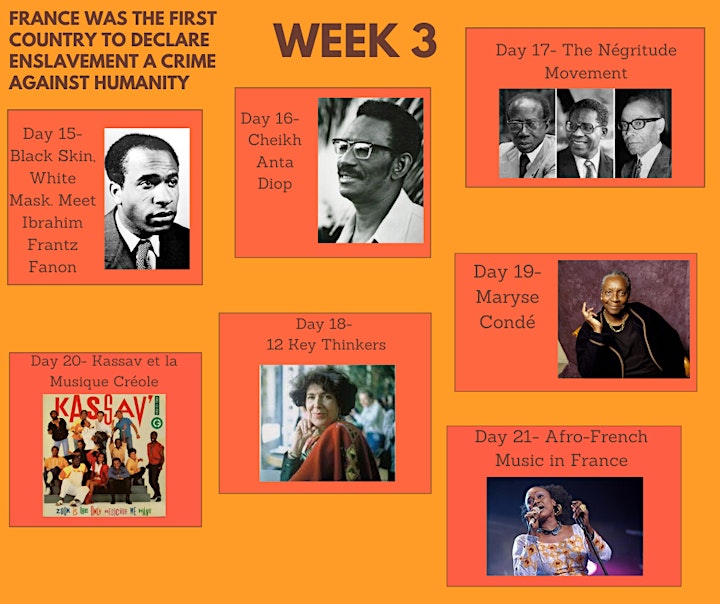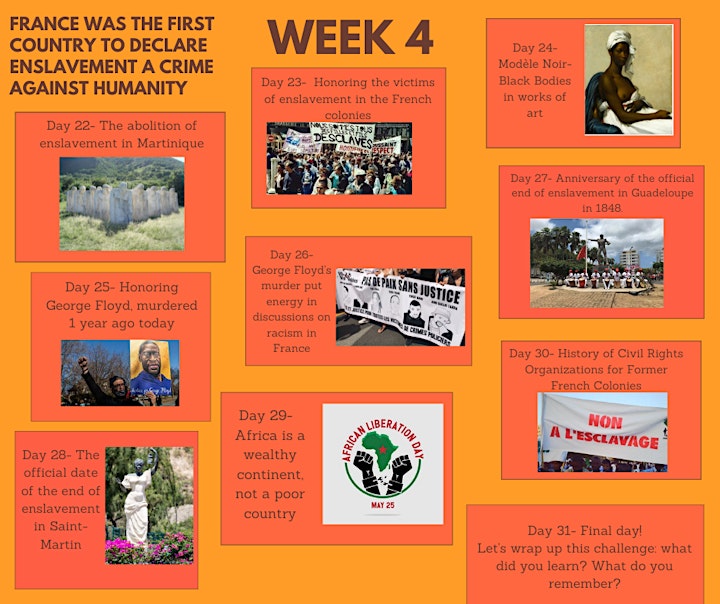 We guarantee no matter how much you already know, you will learn more.
Please donate 10 euros through purchase of a ticket to support our work.
Organizer of 30 DAY CHALLENGE - QUIZ & Videos: Black life in France the 1600's til now!