About this Event
This workshop is now SOLD OUT. Register here to be the first to hear about the January 2020 workshop.
Do you want to make 2020 your best year in business yet?
Do you dream of taking your business to the next level, becoming an in-demand thought-leader in your industry, all while having the freedom to take care of yourself and your family and travel?
Here's the thing – those 2020 results you dream of are going to show up because of what you're thinking and doing NOW. ⁠
Your clarity of focus, your strategy, and the action you take NOW is where those next-level results in 2020 will come from.⁠
2020 Vision is a game-changing goal-setting workshop for entrepreneurs and independent consultants who want to experience those kind of results . Get ready to be stretched out of your comfort zone, get crystal clear on your business and life priorities and create a roadmap for increasing your impact and your income in 2020.
When is it?
Saturday 23 November in Paris
Where is it?
In the cosy surroundings of the Petit Comité private apartment in the heart of Paris' 10th arrondissement. At the end of the workshop, we'll enjoy a delicious light lunch together around the chef's table. (included in your ticket price).
Who is it for?
Entrepreneurs and independent consultants: does this sound like you?
Are you an action-focused high achiever who always aspires to do their best, most impactful work?
But – despite all of your successes – do you sometimes struggle to finish the many projects you start and feel scattered or unclear about what your real priorities are?
Do you have a secret dark side to your gifts that most people never see? Maybe you have a ton of incredible projects and ideas inside you, but you've never brought them to light. Maybe you're so busy delivering the world for your clients, that you can barely keep on top of your own organisation and goals….
If this sounds familiar, then the 2020 Vision workshop was designed for you.
What to expect
In this interactive half-day workshop, learn and implement the life-changing goal-setting-to-the now system that you can use for years to come. Walk away with your own personalised 366-day plan of your goals and timelines for 2020.
PART 1- Defining your 2020 VISION
Using my tried-and-tested Success Strategy Framework, get clear on the life and business transformation you want to embody in 2020. Define what your vision of success looks and feels like for you first, then choose your top priority goals accordingly.
Through group coaching, we'll challenge and support each other to get clear on what we deeply desire. So don't worry if you don't know what your goals are yet :)
PART 2 - Goal-Setting-to-the-Now
Learn and apply the Goal-setting-to-the-now method to connect your 2020 Vision to your immediate priority actions. You will leave the workshop with your personalised goal plan in a document: step by step, quarter-by-quarter for the next 12 months. No more worrying about what to do next in your business, just follow the recipe!
During this workshop you'll get:
Powerful exercises and tools to transform your view on how success happens. You'll go home with an abundance of practical tips to apply instantly to your own business, as well as a new network of amazing business allies.
Group coaching in an intimate group setting, and plenty of time to share your own ideas and connect with like-minded peers who are walking the same path as you.
A solid, personalised goal plan which you can activate the moment you leave the workshop. Get a head start on working towards your goals and begin 2020 with 100% clarity and purpose.
PLUS A delicious light lunch, refreshments and snacks served by the mother-daughter duo of the Petit Comité!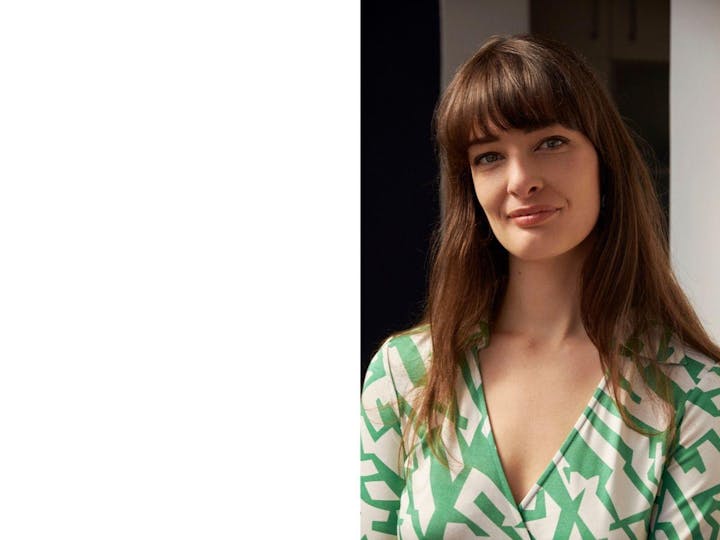 Meet your coach
Imogen Roy is a Strategy Coach based in Paris who helps entrepreneurs and consultants turn ambitious ideas into actionable plans and powerful results.
After working for over 10 years in marketing and communications for brands like KENZO and Eurostar, she decided to say goodbye to burnout and 24/7 connection. Imogen used the tools and strategies she teaches as a coach to build her own 'Freedom Business' in which she works 25 hours a week while making 2x her former corporate income.
Why is now the right time to do this?
2020 isn't just a new year, it's a brand new decade. And It is up to each of us to decide what our lives will look like in this new chapter.
2020 could be the year you finally get clear on what you want.
It could be the year you take control, change your habits and change your life.
It could be the year you finally choose yourself.
When was the last time you took 4 hours away from your day-to-day to strategise and focus on your big-picture vision for your life and business?
Let's make that time - together.
This is an intimate group coaching workshop and space is extremely limited. Don't miss out - book your ticket now.
This workshop will be held in English.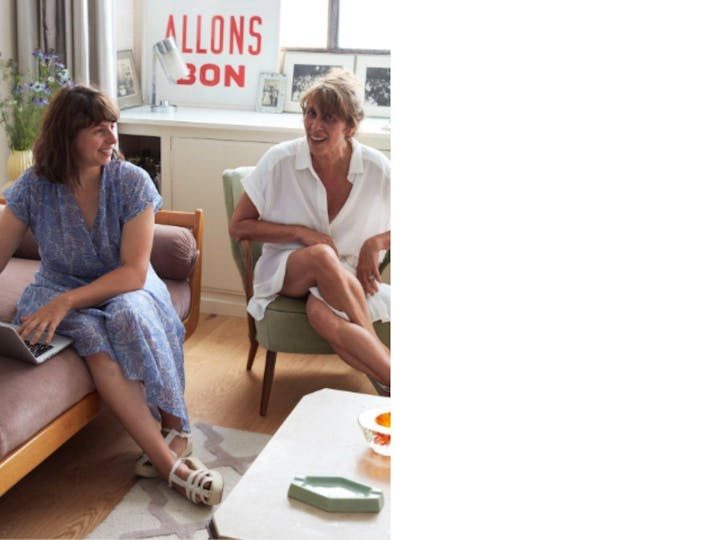 About Petit Comité
Petit Comité was born of a shared passion for the art of gathering well. The creation of mother-daughter duo Marie and Lucie, Petit Comité offer private culinary events, art direction and event catering, tastings and workshops in and around Paris. Their home base is the Petit Comité apartment - a charming art deco space in a former 1930s hotel with its own dining room and lounge bar complete with piano. Marie and Lucie are always in search of the highest quality local and organic ingredients for their chef's table. Find out more about Petit Comité.