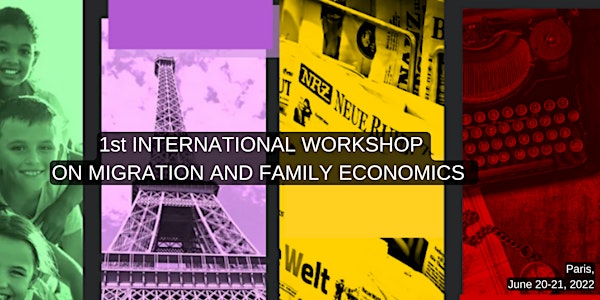 1st International workshop on Family and Migration Economics
The 1st International Workshop on Migration and Family Economics will take place in Paris IÉSEG campus on June 20-21, 2022.
When and where
Location
IÉSEG School of Management - Promenade de l'Arche 1 Passage de l'Arche 92044 Puteaux France
About this event
It is organized in the context of the ANR project MALYNES by IÉSEG School of Management, in collaboration with LEM.
The Workshop aims at presenting cutting-edge research papers at the frontier of the Economics of the Family and the Economics of Migration. These are the central topics in the research agenda of the new IÉSEG research center on Family Labor and Migration Economics (IFLAME).
The workshop gathers experts at any stage of their career and is open to the entire profession. It is a hub where researchers interested in migration and family behaviors can discuss projects, exchange ideas and perspectives about the last developments of the scientific knowledge in these fields.
The keynote speakers of this first edition are Ran Abramitzky (Stanford University), Matthias Doepke (Northwestern University), Paola Giuliano (UCLA), and Giovanni Peri (University of California Davis).
The full program will be published soon.
Registration is free but compulsory and is open until June 15, 2022 – 1pm